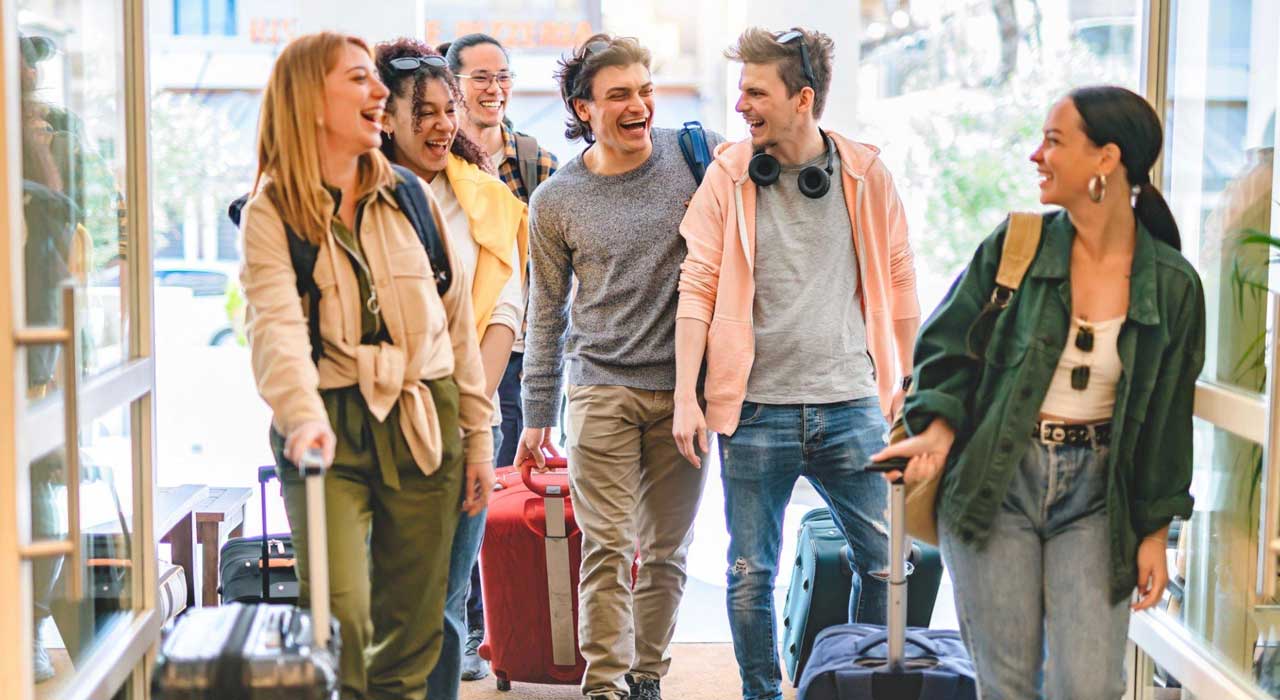 We believe that travel is not just about the places you visit; it's about the people you meet and the stories you share. At "Flightsntravel," we're passionate about building a vibrant community of travelers who inspire and support each other.
Here's how you can become a part of our growing community:
1. Share Your Stories: We'd love to hear about your travel adventures, tips, and recommendations. Share your travel stories with us on social media, and you might just inspire someone else's next journey.
2. Connect with Fellow Travelers: Join our social media channels and connect with fellow travelers. Exchange ideas, seek advice, and find travel buddies for your next adventure.
3. Stay Informed: Subscribe to our newsletter to stay updated on the latest travel trends, exclusive offers, and inspiring travel content. Be the first to know about exciting opportunities and promotions.
4. Engage with Us: Leave comments on our blog posts, interact with us on social media, and let us know how we can better serve you. Your feedback and suggestions are invaluable to us.
5. Inspire Others: If you've had transformative travel experiences with "Flightsntravel," consider sharing your testimonial with us. Your words might encourage others to embark on their own journeys.
Remember, travel is a shared adventure, and together, we can create a global community that celebrates the beauty of exploration and the joy of discovering new horizons. Join us in shaping the future of travel at "Flightsntravel."
Let's Soar Together
In the world of flights and travel, the possibilities are limitless, and the adventures are boundless. "Flightsntravel" is more than just a brand; it's a gateway to a world waiting to be explored.
As you prepare for your next adventure, remember that we're here to assist, inspire, and accompany you on your journey. Together, let's embark on extraordinary adventures, embrace diverse cultures, and create memories that last a lifetime.
Thank you for choosing "Flightsntravel" as your trusted companion in the world of flights and travel. Your next adventure awaits, and we can't wait to be a part of it. Safe travels, explorers!